TV Channel App for 1tv

Channel One broadcasts all around the world and has the largest coverage in Russia. We developed an app for Windows Phone and Windows 8 that allows users to keep up with the latest state news and have access to their favorite programs.
We were excited to work with the biggest TV channel in Russia. But we were also anxious. After all, we were developing a product for a huge audience. I believe we coped with the task 💪
Users always have their live streaming at hand, and it can be easily accessible from any page of the app.
The app has an archive of TV programs. All episodes can be saved to "Favorites" and played offline later.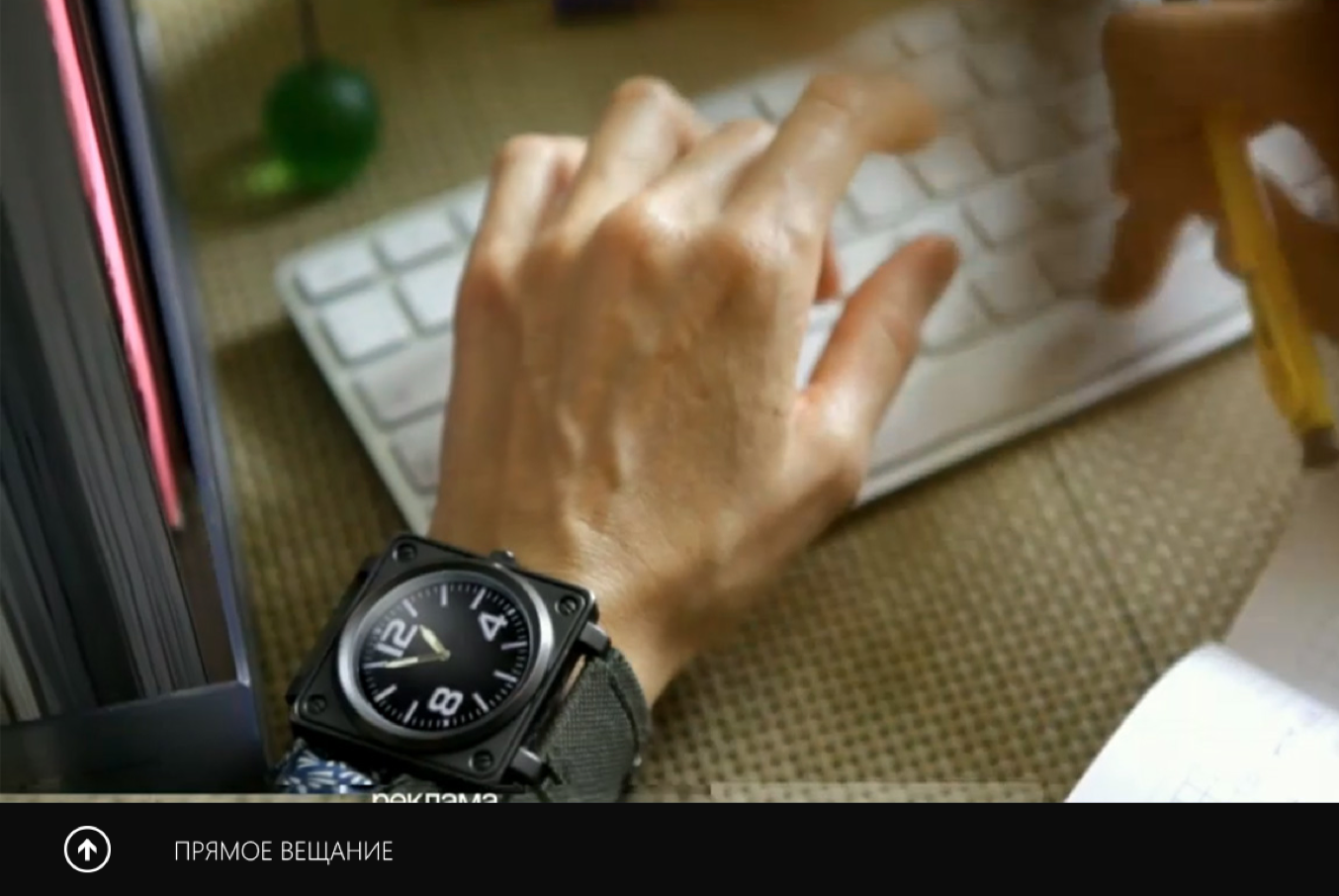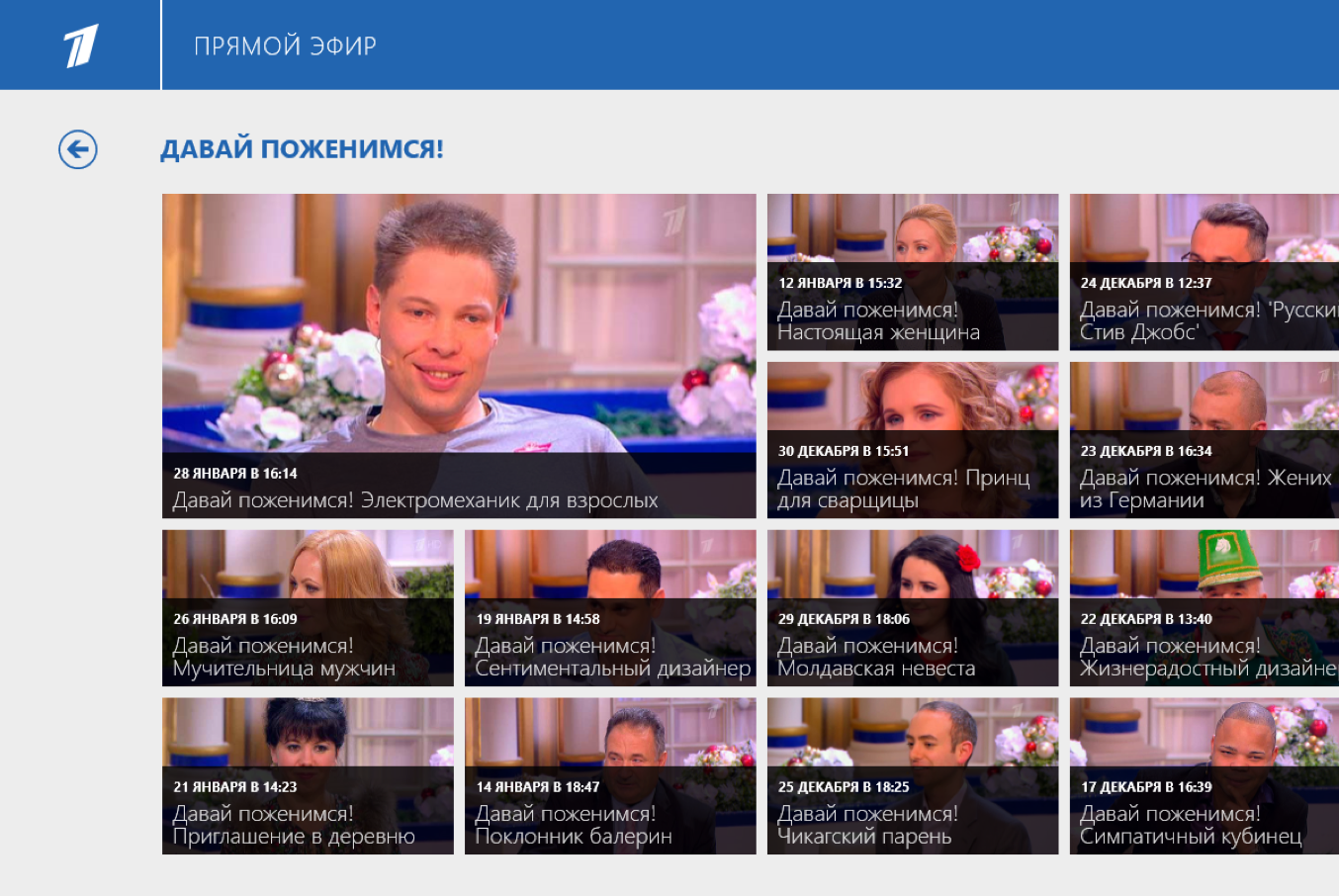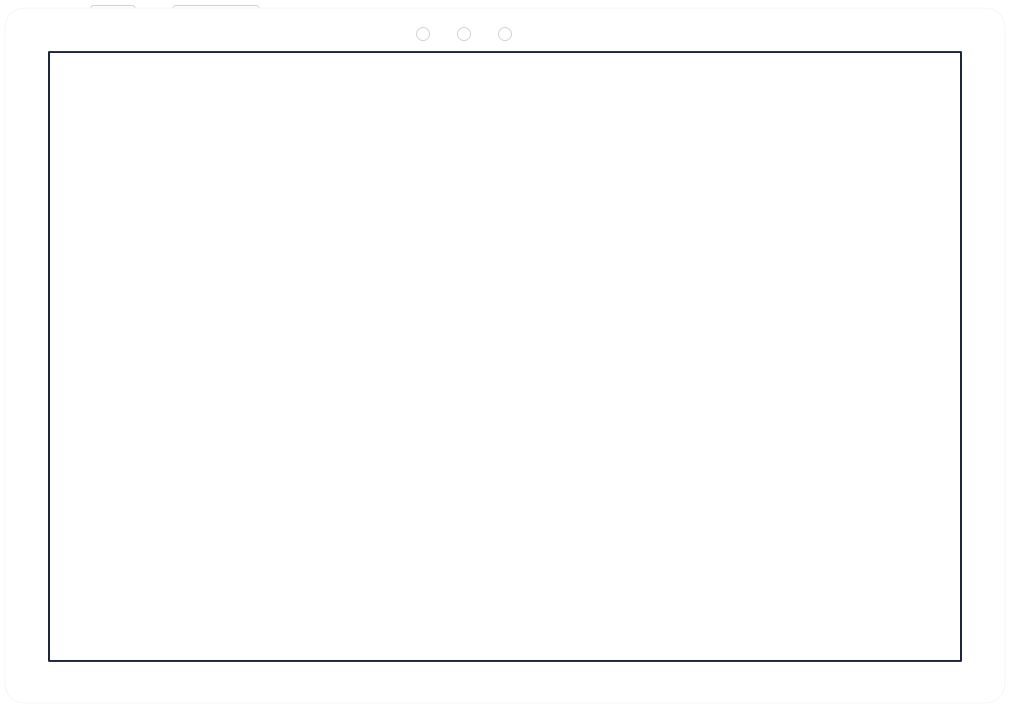 While designing the app navigation, we have picked the best scenarios of the platform. Using the app is equally convenient on both the smartphone and desktop 💻
News at any time
The application has an archive of news with the option to sort them by topic.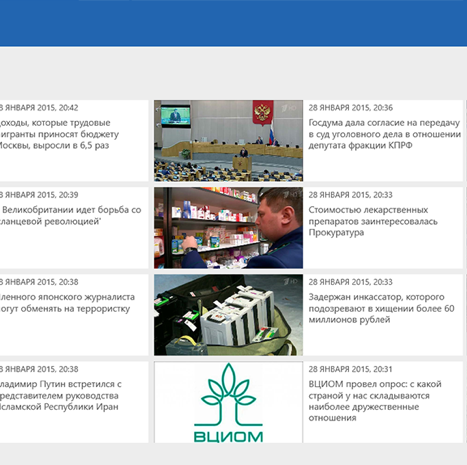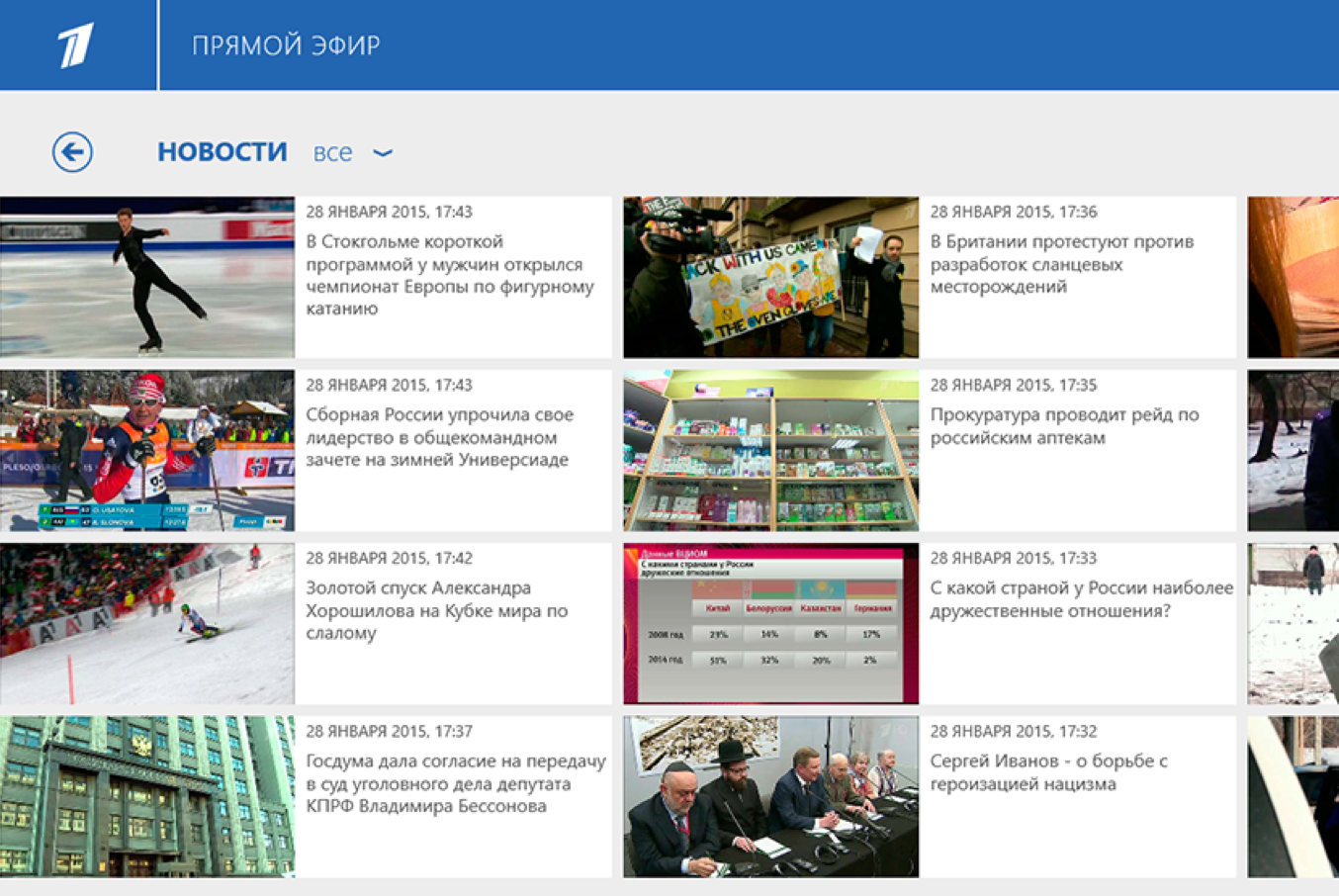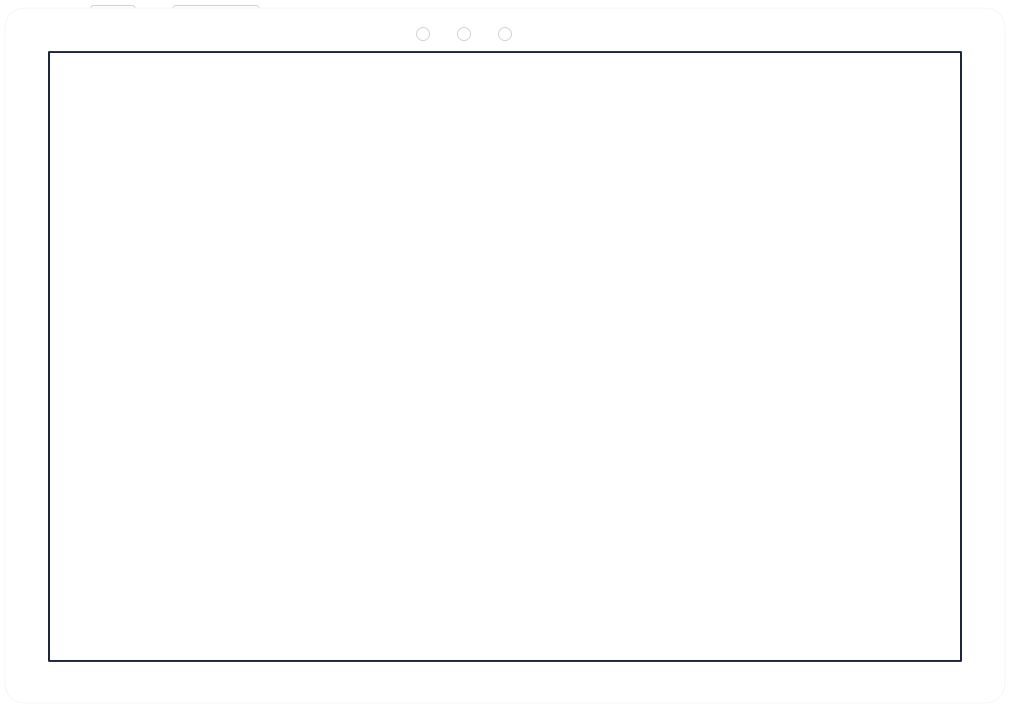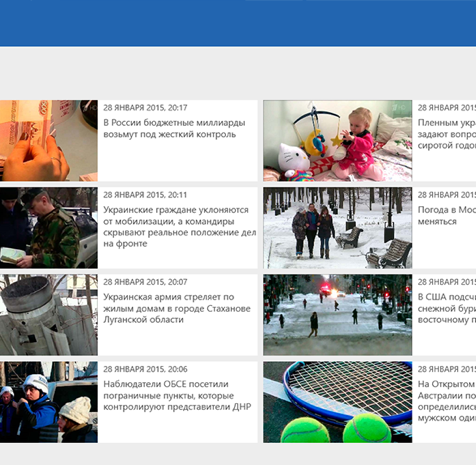 Favorites
By adding content to favorites, users can view it offline at any time.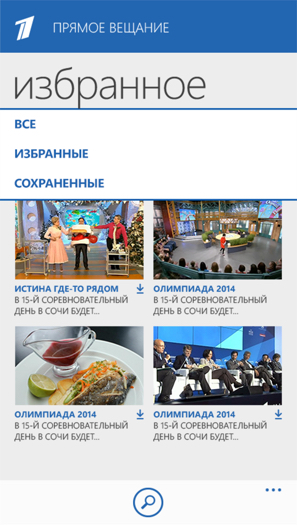 Adapting the analog signal to what is required by WP and Windows was an interesting task. We went with an unexpected solution: we switched to Windows Phone 8.1 — which uses the same library as Windows 8 — and everything got into place.
---