Mobile Application Sports.ru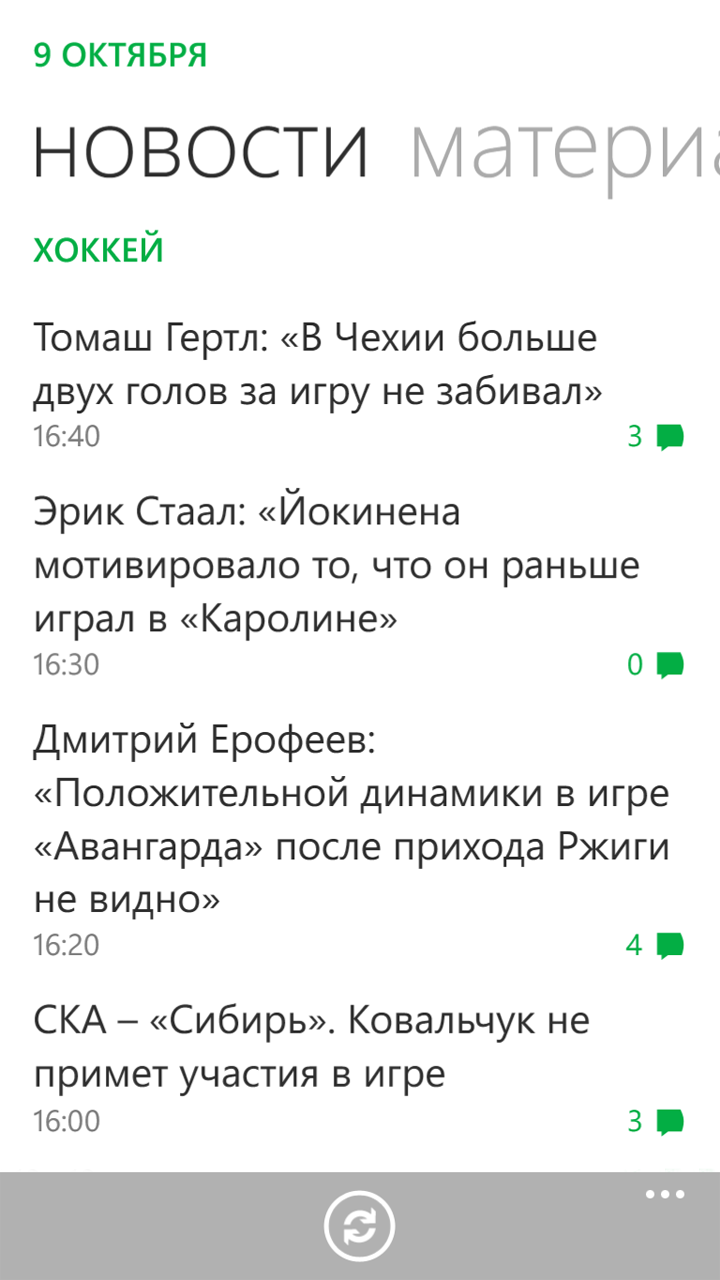 Sports enthusiasts read news and share interesting posts with friends using an app for the first professional sports internet-project in Russia — Sports.ru portal. We have developed this app in 2013.
To test and debug the functionality of the Subscriptions category we wrote our own utility, which entirely imitated the process of receiving notifications. It wasn't easy, take my word for it 😊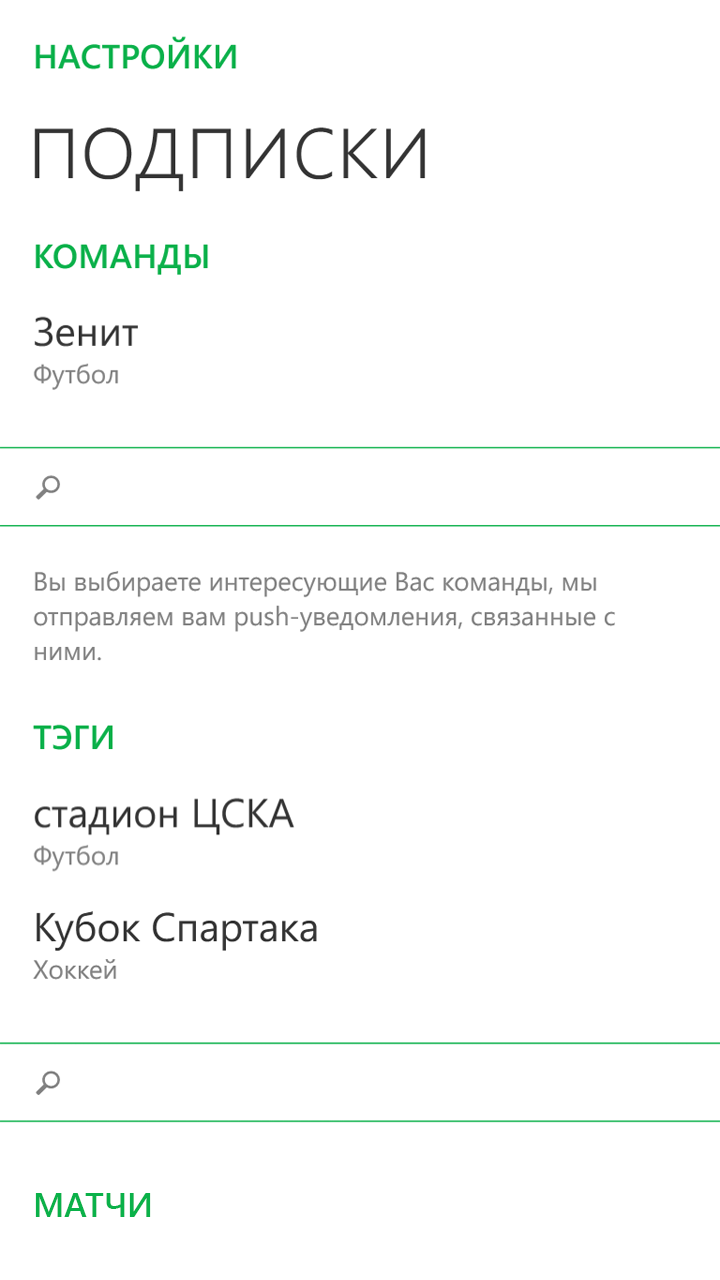 Subscriptions
To receive push notifications of interesting news, users can arrange subscriptions by commands, tags, or tournaments. A nice bonus — you can import previously created subscriptions from your profile on Sports.ru.
Live tiles
One of the nicest features of the app is the live tiles which are displayed on the main tile.
You can put as many match cards as you want on the main screen and view statistics without starting the app.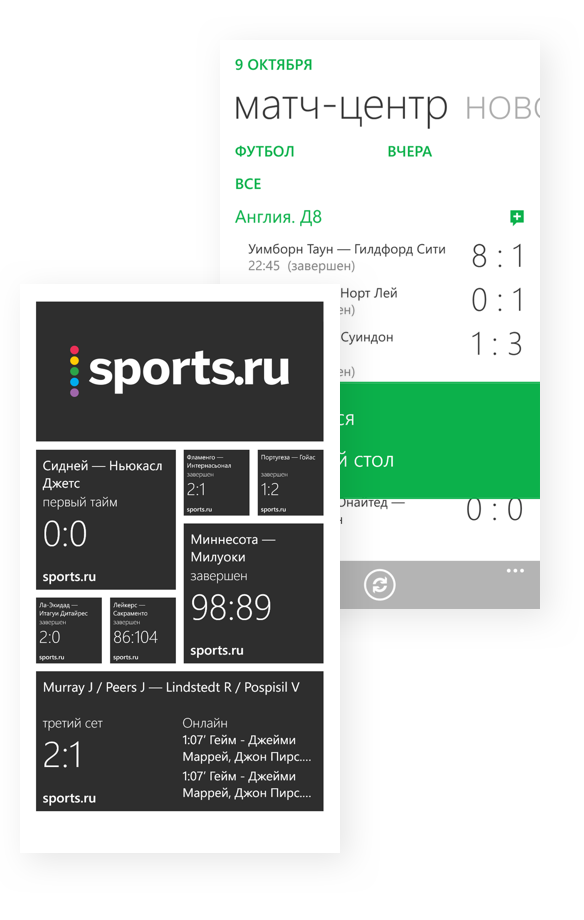 The possibility to add a tile with a game's statistics is truly amazing! You can create an entire online-scoreboard with all the games you want to follow.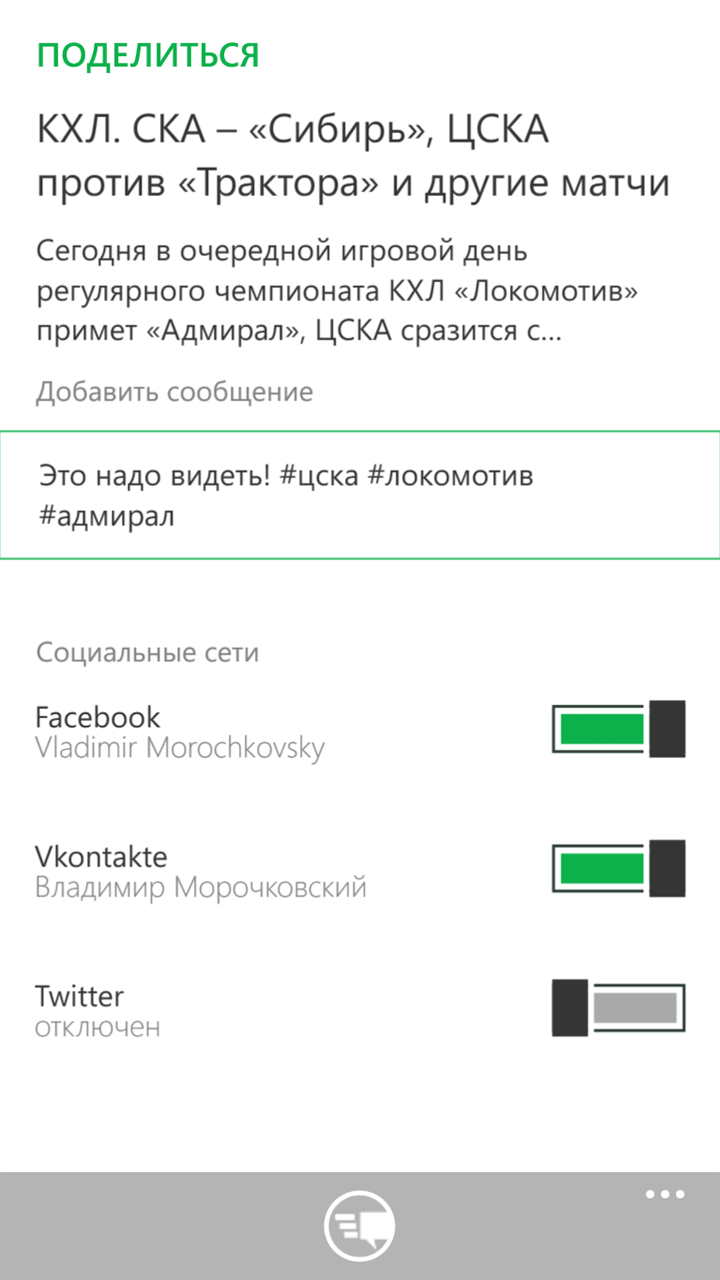 Sharing the news is easy
The app allows for easy sharing with the three main social networks, including Vkontakte.
The Windows Phone has a sharing function that easily operates in every app but it doesn't have our favorite Vkontakte, so we wrote our own.
The goal of our collaboration with e-legion was the development of mobile application Sports.ru for devices operating on Windows Phone. It is important to note that the applications were created with high quality and according to planned schedule. Sports.ru recommends e-legion as a reliable and highly professional partner that is capable to solve any tasks in mobile application development competently and on time.
---