The App fo All-Russia state television and radio broadcasting company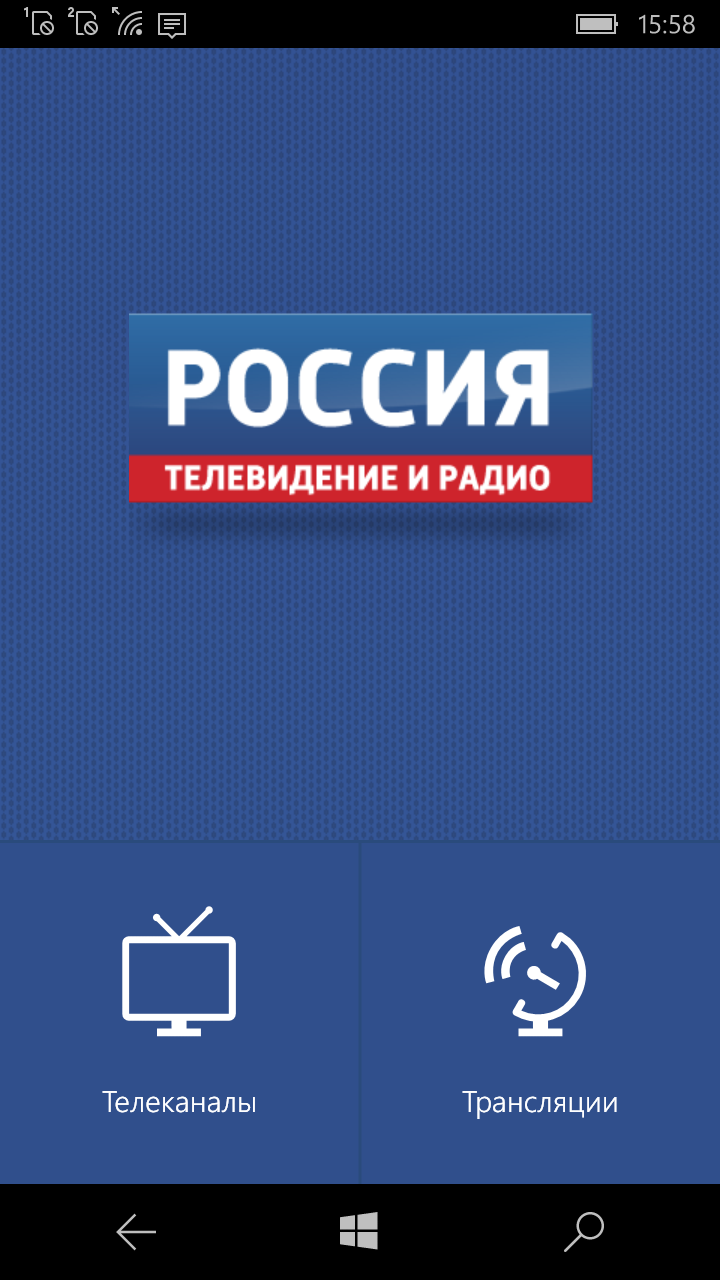 We have developed a Windows Phone application for All-Russia State Television and Radio Broadcasting Company which functions in all territories of the Russian Federation, CIS, and Baltic countries. The media corporation includes popular TV-channels Russia-1, History, Culture, Euronews in Russian, RTC-Planet and many others.
The TV audience is over 200 million people. It was important for us to focus on consistent application operation so not a single user would miss their favorite ❤️ program.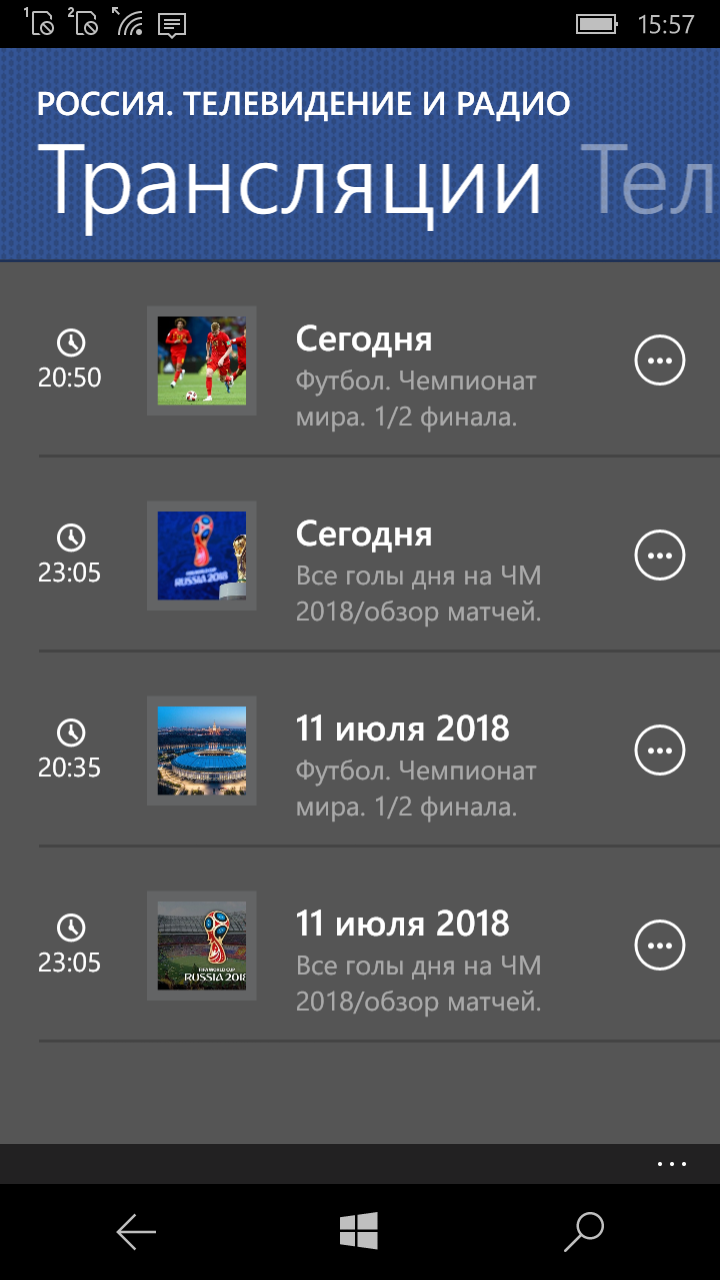 Do not miss your program
The notification system which we have implemented will remind users about the programs they plan to watch.
Live broadcast
9 on-air channels and 13 off-air channels are available for application users. Watching live broadcasting is easy and comfortable even if you are not in front of your TV.
---