Application for the shopping mall "Afimall"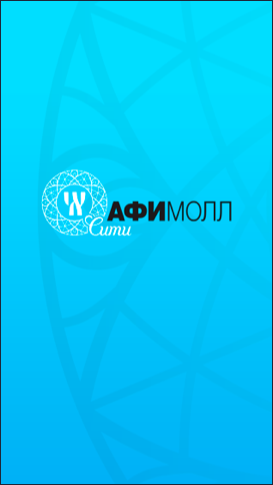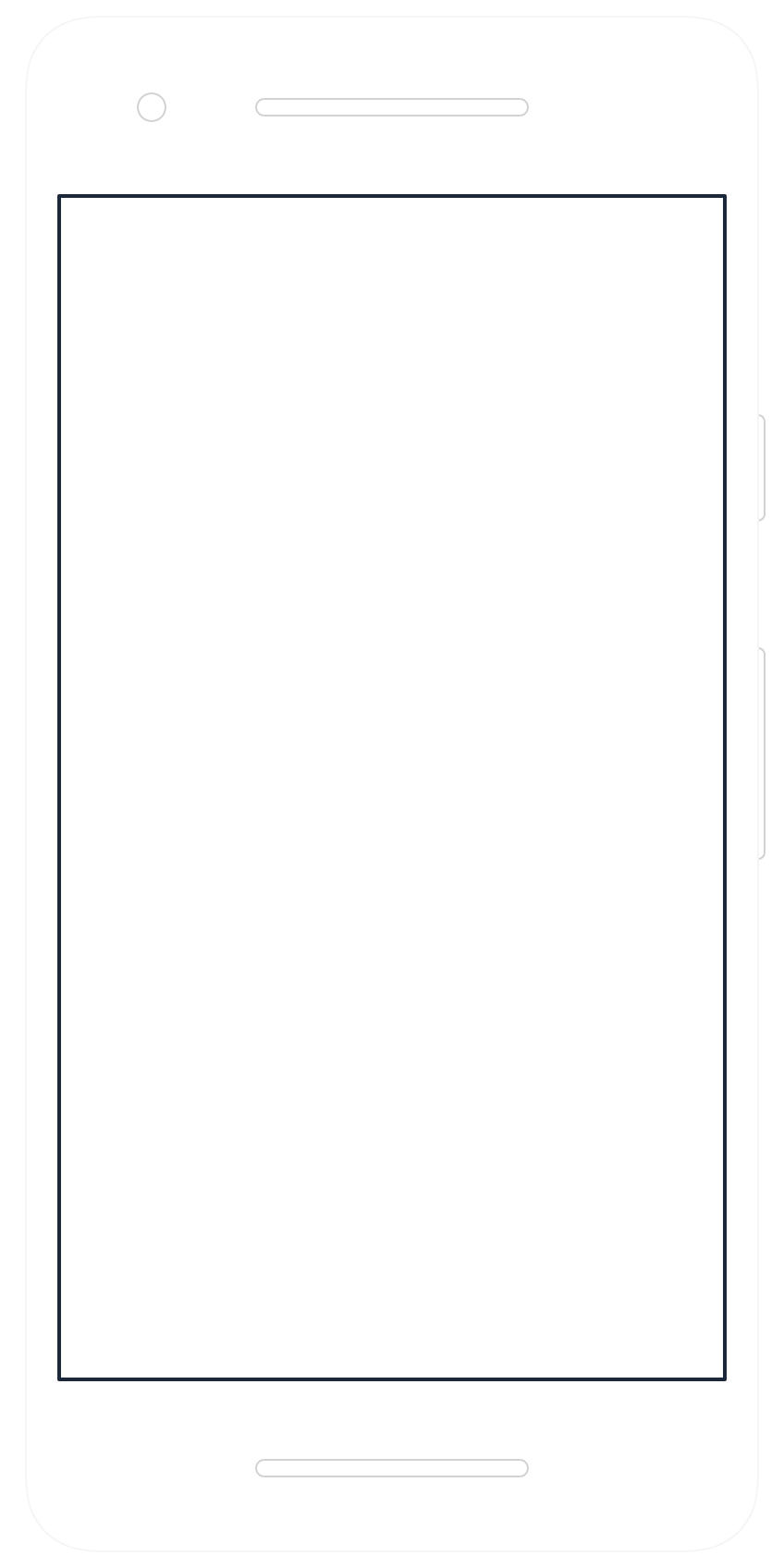 We developed a personal guide for the "Afimall" shopping center guests. In a single application, we collected navigation, information about shops, discounts and deals, loyalty program, and gave an access to the history of purchases.
Always in the heart of events
With the help of the application users can follow the latest news, deals and discounts, and keep up with activities occurring in "Afimall" shopping center.
We created a convenient and laconic application which saves time you spend by looking for shops or a parking spot. The most pleasant part of the app is the unique compliments and gifts from AFIMALL that users can find in their smartphones.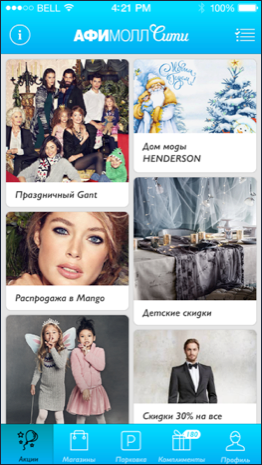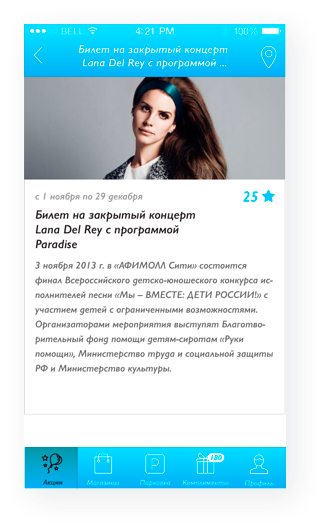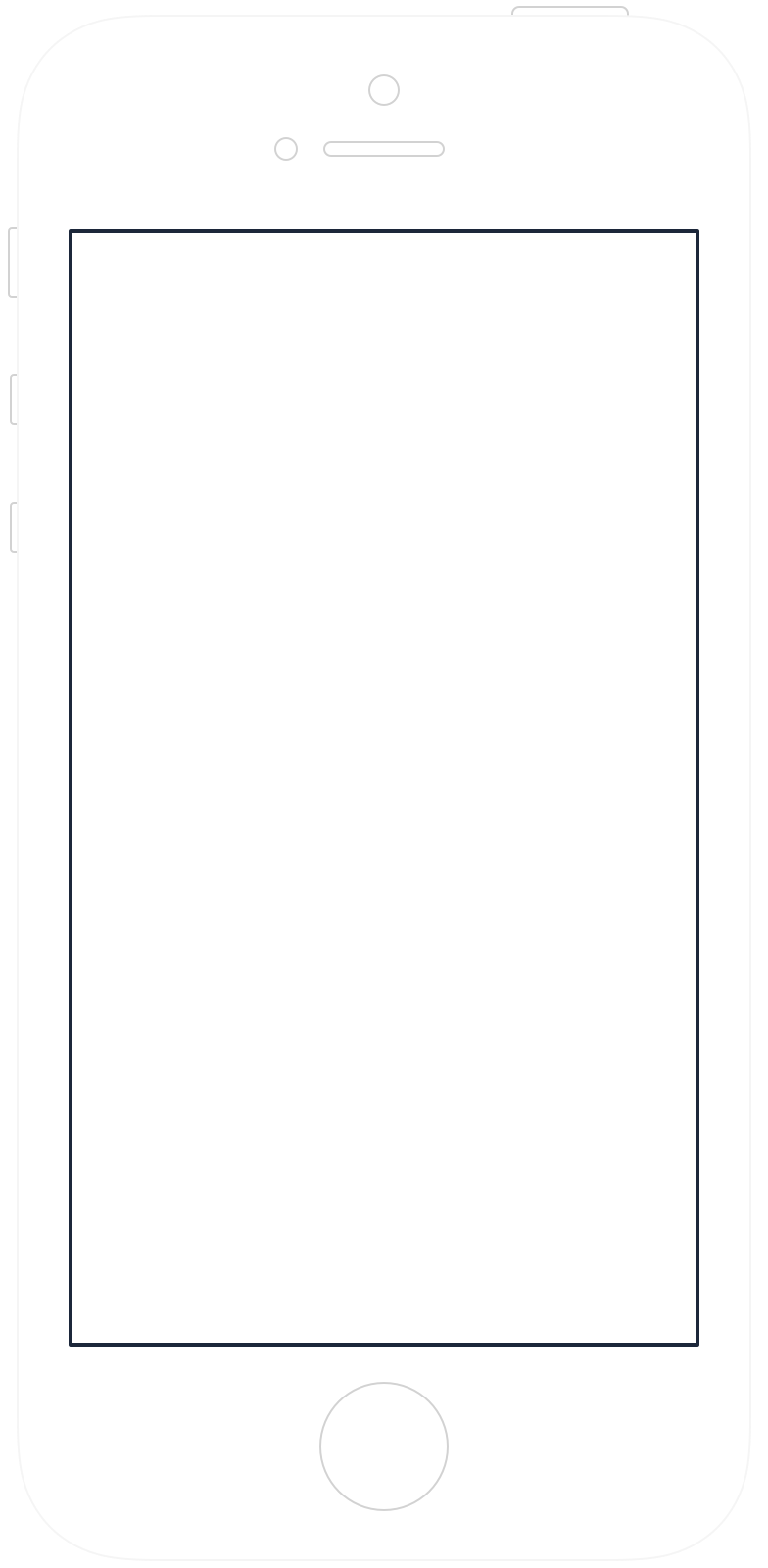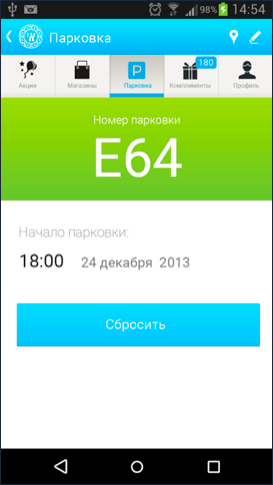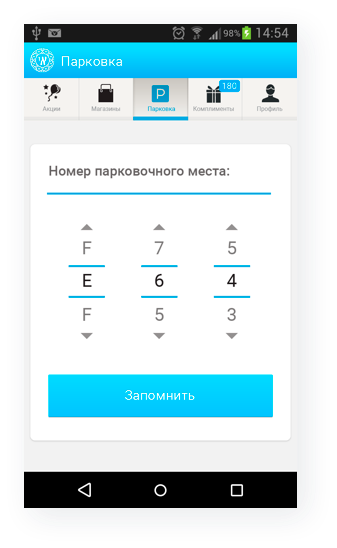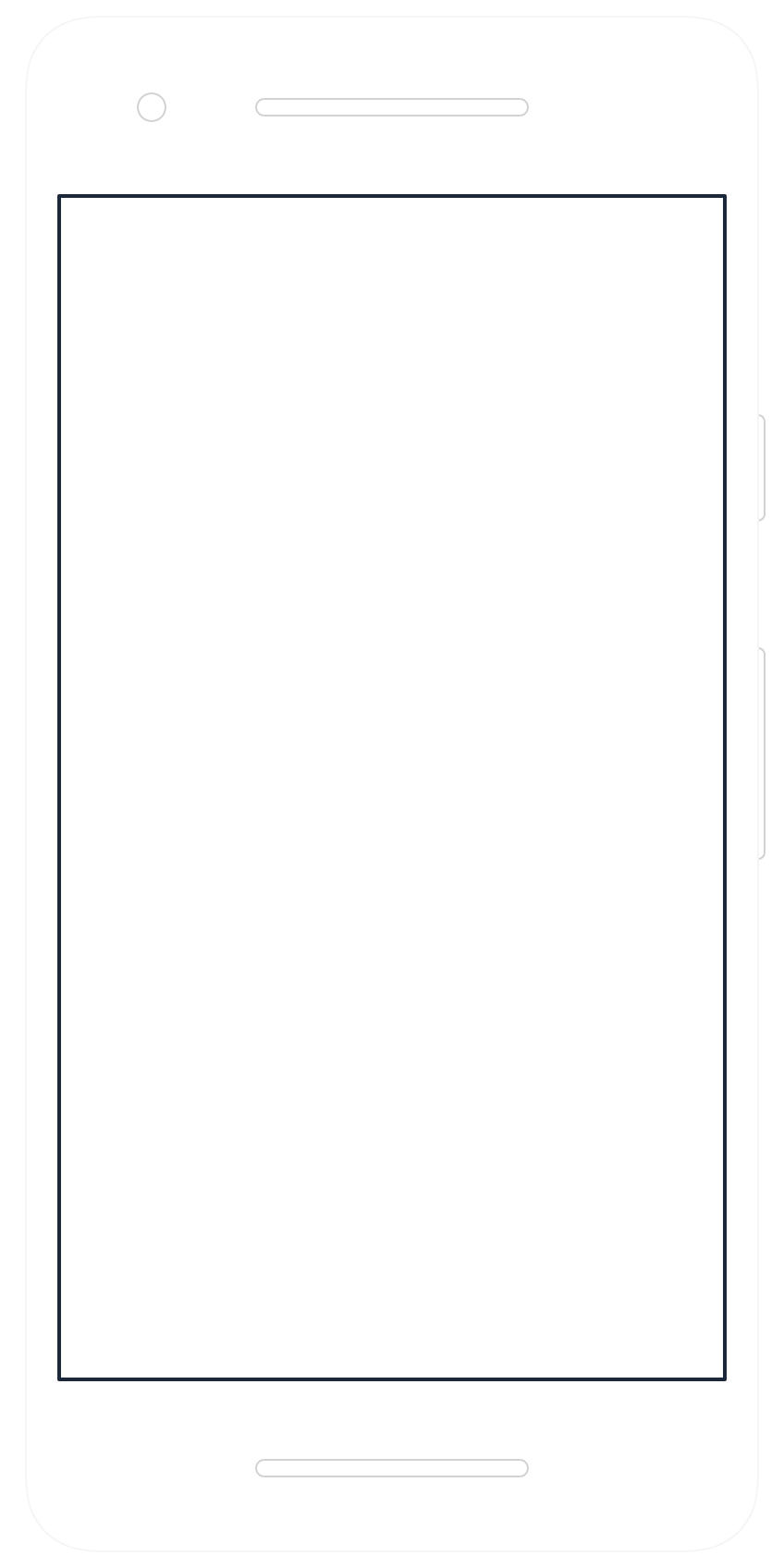 Parking
The app quickly displays the amount of vacant parking spots, and helps to book a spot in a convenient time.
The main concept is a light and simple design that enables users to instantly find useful information, shops, their parking spot, and learn about upcoming interesting events.
Categories
The app implements a convenient system of filters. All shops are divided into categories, which makes the search for goods and services easier. By picking a product users can look through the list of all shops where this product is available. The map helps users to easily find the location of the shop without getting lost.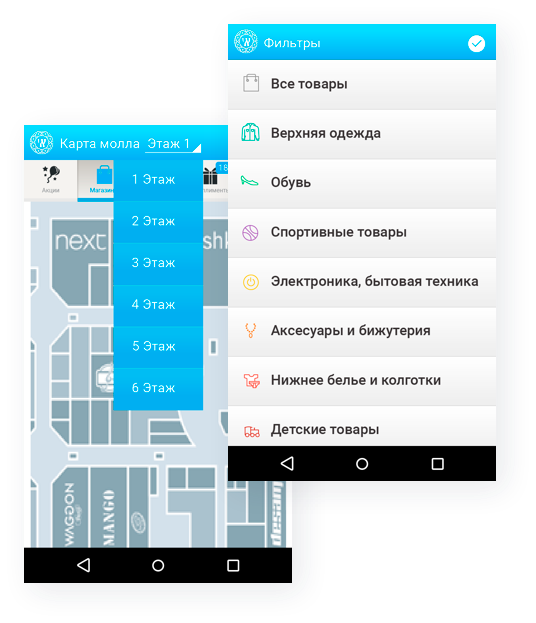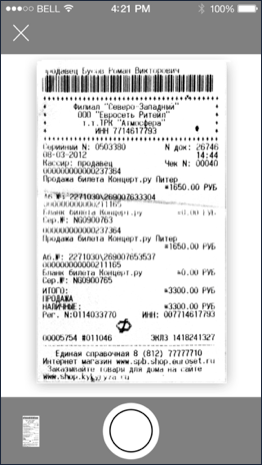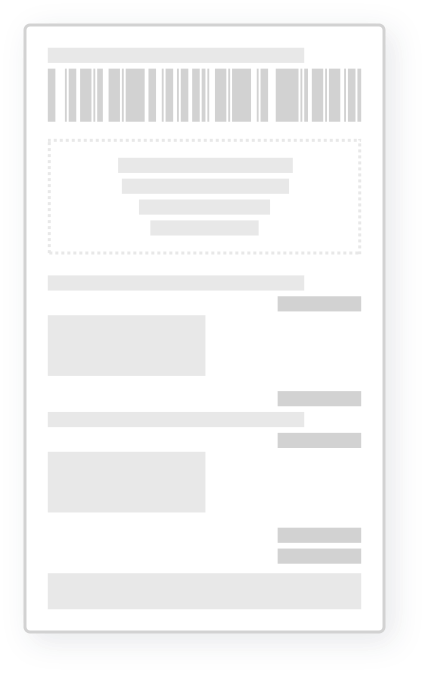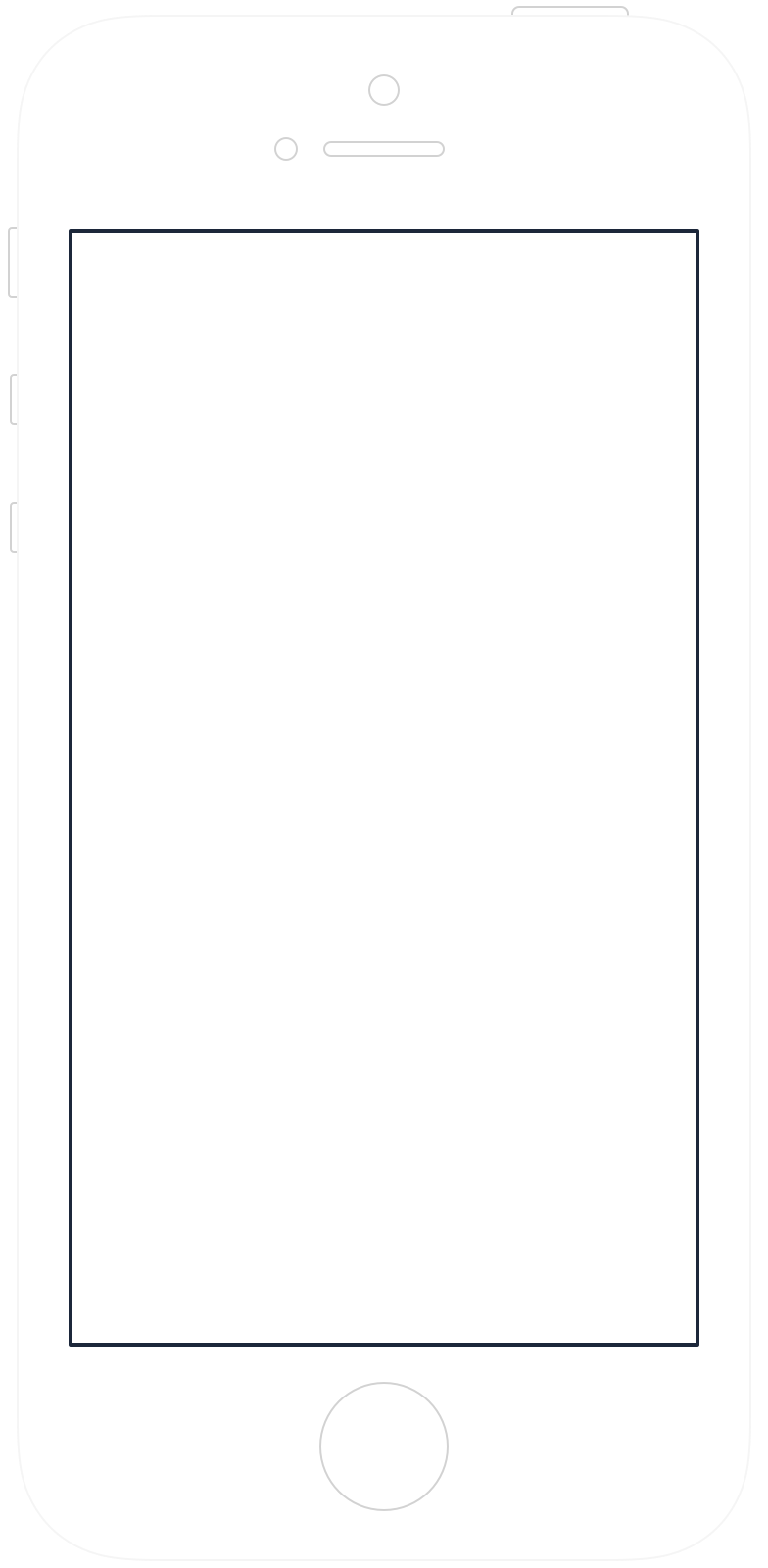 Purchases history
Users can scan receipts, track their expenses and keep the history of purchases right within the app.
---